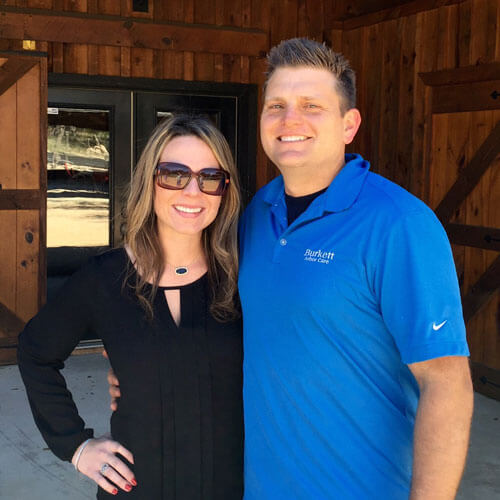 Tyler and Amy Burkett
Owners of Burkett Arbor Care
About Burkett Arbor Care
Burkett Arbor Care is a full-service tree care company, serving residential, commercial and government needs in the Texas Hill country and San Antonio area. We can often be seen climbing trees and working with heritage live oaks. It is all in a day's work trying to create a greener, healthier environment.
We have over 30 years of combined experience in Arbor Care. On staff we have an ISA Certified Arborist and a Qualified Tree Risk Assessor. We are qualified in Tree Risk Assessment and Oak Wilt management.
Tyler Burkett is a degreed Horticulturist, ISA Certified Arborist and lover of all things green. Owner and Production Manager of Burkett Arbor Care, Tyler is willing to do anything it takes to get the job right the first time. Amy works closely with the business, developing strategy and leading the execution of transforming a full-service tree care company, allowing Tyler to focus on arbor care to give our customers the best possible service.
As a team, we know trees. Tell us what you need. We can help.